NC-JCM to hold Meeting over Merger of DA and Interim Relief
National Council JCM staff side Meeting to be held on 12th October 2014 at JCM Office New Delhi
 The National Council JCM staff side feels that the Central Government is reluctant to settle the demands of Central Government employees as assured by previous government. Based on that assurance the nationwide call for 2 days Strike had been withdrawn by all the central government employees' federations. The Nationwide two days strike was proposed to be held on 12/2/2014 and 13/2/2014 on various demands including Merger of DA , Granting Interim Relief, Scrapping New Pension Scheme, MACP on Promotional Hierarchy and enhancing the Bonus Ceiling to Rs.10000. But all the federations had withdrawn their strike call since the then government assured them to settle their demands in due course.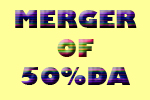 So far there is no sign of settling any of their demands and no talks in this regard have been made with the Central Government. Now the sources close to the National Council JCM told that there will be a Meeting of Staff Side National Council JCM Members of NC JCM in second week of October to discuss the next course of Action to give pressure to the central Government to look into their issues to be resolved. The main issues, as for as the federations are concerned, are Merger of Dearness Allowance with Pay and granting of Interim relief to Central Government Employees. Apart from these two major issues the federations were clueless in MACP issue after the central government employees,m in many parts, won the legal battle for granting MACP on promotional Hierarchy. Hon'ble High court and Central Administrative Tribunals have given judgments' in favour of MACP on promotional Hierarchy. But it has not been materialized so far due to administrative reasons. The Nodal Department for Central Government Employees, Department of Personnel and Training (DOPT), has not issued any clarifications in this regard and its views on these Judgements are not known.
         So federations are trying to win the confidence of Central Government employees to go for another nationwide strike as the present scenario has changed in favour of Central Government. Bapus believe that 7th  Pay Commission will bring them prosperity and many of their issues will be settled by 7th pay commission. But the federations do not think so, because they knew the ground reality as they are in a position to know the mood of the panel of the 7th pay commission when they had a meeting with them.
           So it is the responsibility of all the central government employees Federations to draw the attention of Central Government on merits of their demands to be resolved. Sources revealed that the Meeting of National Council JCM Staff Side is scheduled to be held on 12th October 2014 at JCM Office New Delhi. All the NC JCM Members of Staff Side are invited to attend this Meeting.
         It is evident that the Federations are not half-heartedly demanding Merger of DA. They are very serious on their demands particularly in Merger of DA with Pay and Interim relief. So it is expected that , in the above said Meeting, they will decide their future course of Action to get their Demands settled.