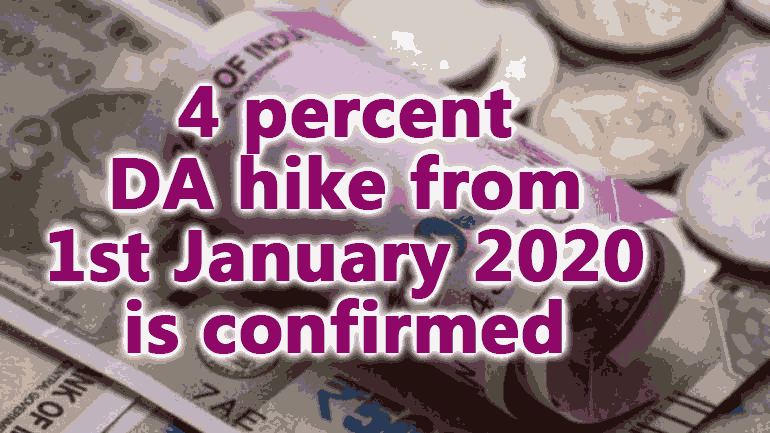 According to the press release issued by Labour Bureau, the Consumer Price Index for Industrial Workers increased 2 points and pegged at 330. [ See the AICPIN Press release]
Now 12 Months AICPIN average is available to calculate the DA from January 2020.
As per the approved formula for calculation of rate of Dearness Allowance, the DA will be hiked by 4% from 1st January 2020.
The rate of DA will be increased from the existing 17% to 21% with effect from 1.1.2020
The Central Government has to accord its approval for this DA hike. The Union cabinet will give its approval for the proposal in the second week of March 2020 to increase DA from 1st January 2020′
Subsequently the order for payment DA to central Government employees and DR to Pensioners with effect from 1.1.2020 will be issued by Ministry of Finance.
It appears that December 2019 AICPIN has nothing to do with the rate DA from January 2020. But it will give thrust to Expected DA from July 2020 to reach a level that impact DA indexed Allowances. [ Click to Read More]