Gservants wishes All Central government Employees a Happy New Year 2016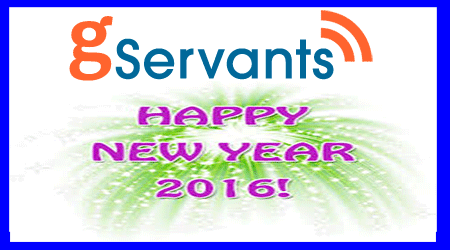 Gservants wishes all its readers around the world a very happy, healthy and prosperous 2016. Thank you for your support and we look forward to another exciting year ahead.
It's been since 2010 and we've been keeping you up to date with all the latest developments in Service matters of central government employees and of course latest news about 7th Pay commission last couple of years.
We wish all our Readers that all your wishes are fulfilled in the new year 2016 and hope this year will bring the positive changes in the 7th pay commission recommendation and keep you happy for next ten years' till we demand for 8th Pay commission with a positive note.
Wish you all a successful career ahead.