Ministry of Finance has issued Revised 7th CPC Pay Matrix for Central Government Employees vide its OM dated 16th May 2017 with some modification in Level 13.
The IOR of Level-13 of Civil Pay Matrix has to be enhanced from 2.57 to 2.67. Accordingly, the Civil Pay Matrix as contained in Annexure-1 mentioned in para 6 of the aforesaid Resolution dated the 25th July, 2016 shall be revised. The revised Civil Pay Matrix is given below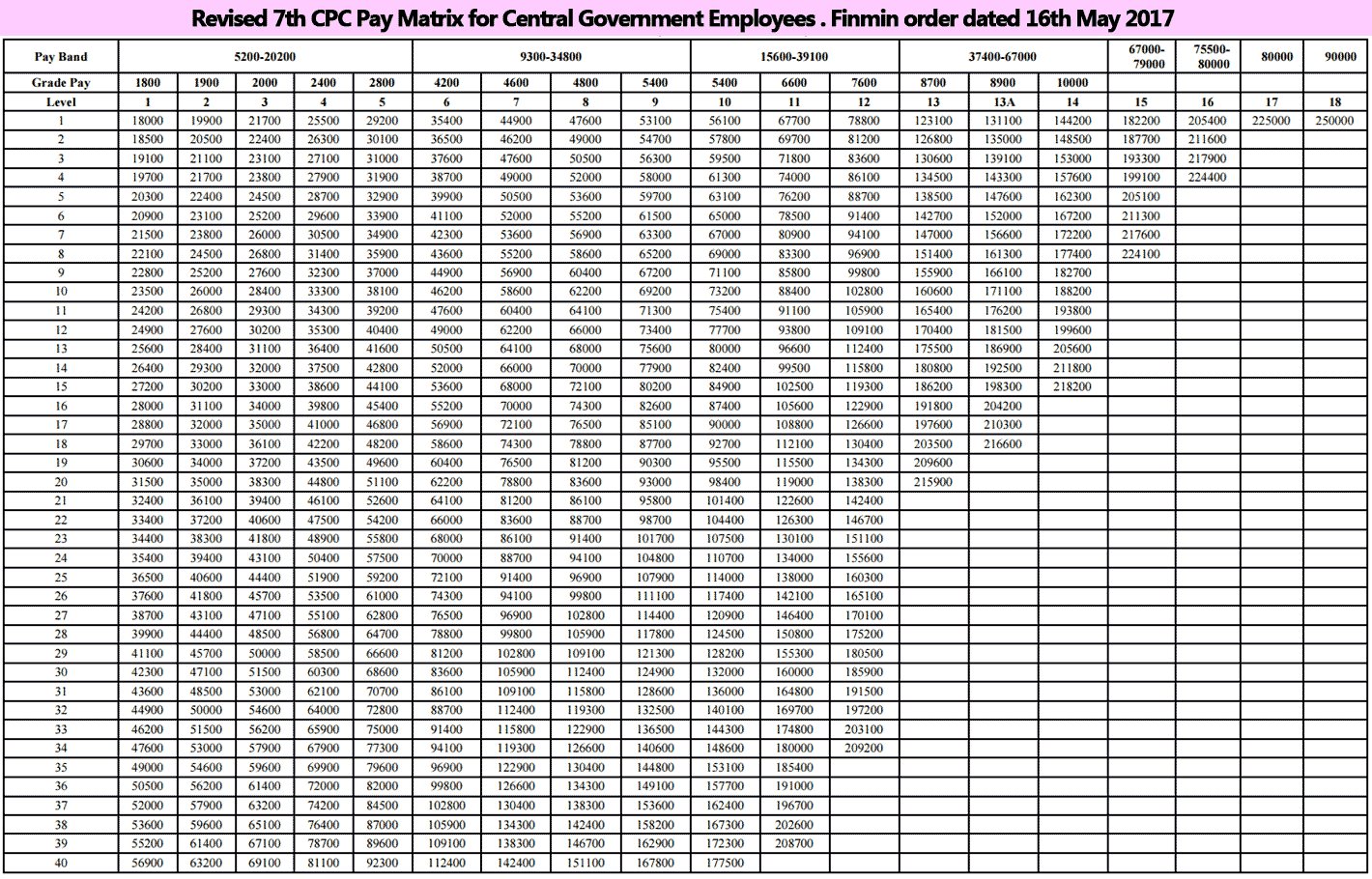 The Pay Matrix came along with 7th CPC Implementation order was also same except the Level 13.
Because Index of Rationalisation (IOR )2.67 was used to structure the Pay matrix Levels 10 to 13A . But the Level 13 is calculated with IOR 2.57. hence it has to be revised.
With the revision of Level 13 using IOR 2.67, the revised Pay Matrix was issued on 16th may 2017. Except 13 all other Pay Matrix levels are same.