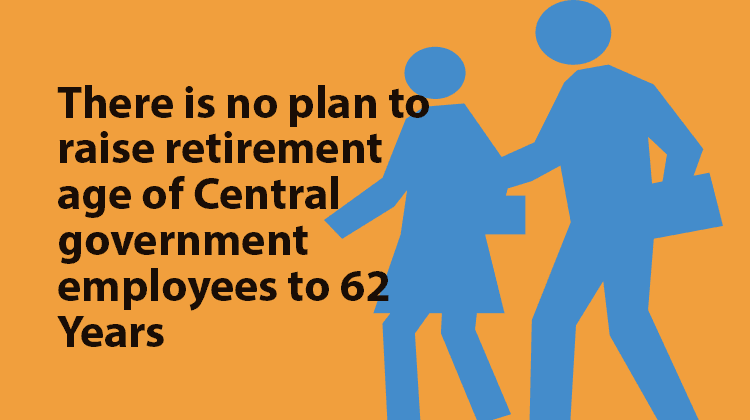 The government on Friday made it "very clear" that there is no plan to raise retirement age of Central government employees to 62 years from the existing 60.
"At present, there is no thinking in the government for increasing the retirement age. That I would like to make it very clear," minister of state for personnel V Narayanasamy told reporters during a press conference.
There are about 50 lakh central government employees in various departments across the country.
Recent media reports had claimed that the ministry of personnel was working on a proposal to increase the age of service by two years as part of government's plan to defer payouts in the form of pensions and other payments to check fiscal deficit.
It was also speculated that the move may be timed ahead of Lok Sabha elections due next year.
The retirement age for a majority of central government employees is 60 years. However, the age for retirement in case of teachers and scientists is 62 years.
The age of superannuation varies in state governments with majority of them keeping it at 60 years.
The Centre had in 1998 raised the retirement age of its employees to 60 from 58 years.