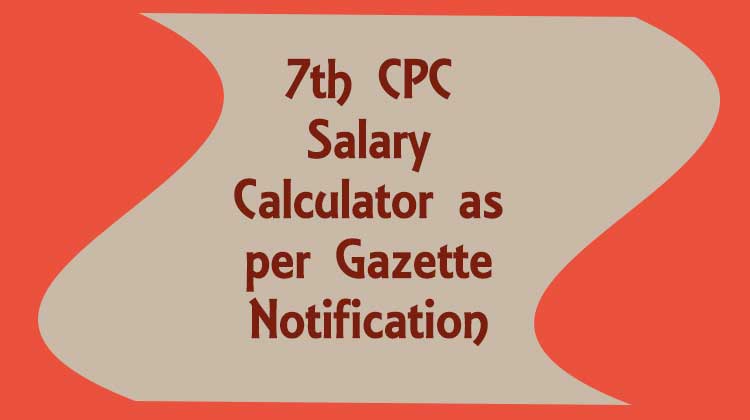 Updated 7th CPC Salary Calculator as per Gazette Notification
The 7th CPC salary and Arrears calculator is updated after Gazette Notification. The Central Govt constituted a committee to examine Allowances. And the committee will be given four-month time to submit its report.
So the Central Government will Revise only the Basic Pay on account of implementation of 7th Pay Commission. So HRA and TA and other allowances will be paid as per Sixth CPC rates until the committee submit its decision on Allowances. So 7th CPC salary will have increase in Basic Pay only.
The 7th CPC Salary Calculator is updated to calculate Basic Pay in 7th CPC Pay Scale and allowances in Sixth CPC Pay Scale and Arrears upto July 2016
Note : Refer the Finance Ministry Report on implementation of 7th CPC recommendation ps11
[Disclaimer : This 7th CPC Salary Calculator is provided here only for informative purpose only. It should not be construed as authoritative]
See Latest 7th CPC Salary Calculator 2020