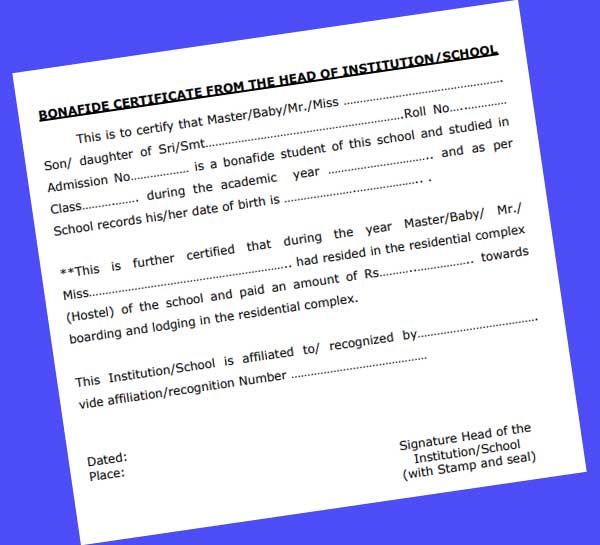 Children Education Allowance Bonafide Certificate and application Proforma for All Central Government Employees in pdf format is given below.
CEA Bonafide Certificate format for Railway Employees and All other Central Government Employees are available here
Railway Board issued order for Re reimbursement of Children Education Allowance / Hostel Subsidy as per 7th CPC Recommendation vide its Order No. RBE/2017 dated 12-10-2017
Based on this Railway Board Order, Proforma for re-reimbursement of children education allowance/hostel subsidy is issued to Railway employees.
Railway Board CEA Bonafide Certificate Format : Click here to Print the Proforma
In which all the details about the Employee, and particulars about their Children, School to be furnished. This format is said to be accepted by Railway Departments.
General CEA Bonafide Certificate Proforma for all Central Government Employees
The latest General Proforma for Children Education Allowance Bonafide Certificate in pdf format applicable to all central Government Employees also provided here. You can download the Bonafide Certificate format and take a printout and fill in the details.
Latest General Proforma for Children Education Allowance Bonafide Certificate : Download Here
Bonafide Certificate is a document which is issued as a proof that an individual belongs to the particular education institute or a particular organisation. It is a certificate of proof that he/ she is a student of a particular class and course in the institution during a specified time period
Hence, you submit this Certificate format in the school where your ward studied for that academic year and Children Education Allowance Bonafide certificate should be signed and stamped by the Principal of the Education Institute. Then it will be accepted by Heads of Department for reimbursement of CEA