Age Limit for Admission in KV School from Class I to Class X is given in the KV Admission Guidelines 2019-2020. The same age cut off will be followed for Admission in 2020-2021
ELIGIBLE AGE FOR ADMISSION
A Child must be 5 years old as on 31st March in the academic year in which admission is sought for Class I. (Child born on 1st April should also be considered.)
A. The minimum and maximum age limit for admission in Kendriya Vidyalayas in various classes is given below:(Child born on 1st April should also be considered.)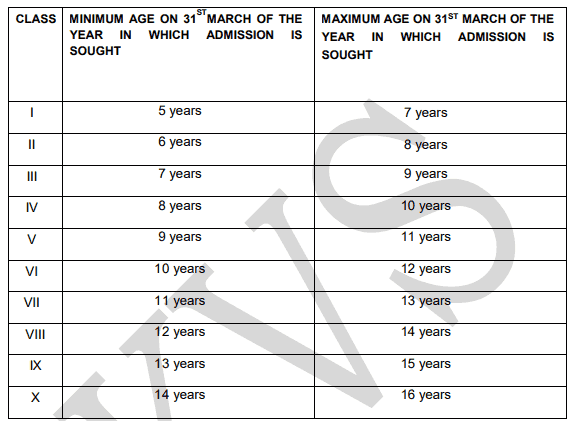 Note: The maximum age limit can be relaxed by two years in case of Differently abled children by the Principal.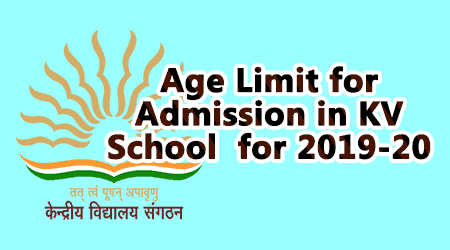 B. There is no age restriction for admission to Class XI provided the student is seeking admission in the year of passing Class X examination. Similarly, there will be no upper & lower age limit for admission to class XII provided there has been no break in the continuous study of the student after passing class XI.
Age limit for KV Admission in class 1 for the Academic Year 2020-2021
Admission for the year 2020-2021 will start by 1st March 2020 for Class in KV Schools.
The Age limit criteria will be the same followed in previous year mentioned above.
The Minimum Age of a Child should be 5 years old as on 31st March in the academic year in which admission is sought for Class I.
The maximum age on 31st March of the year in which admission is sought is 7 years old