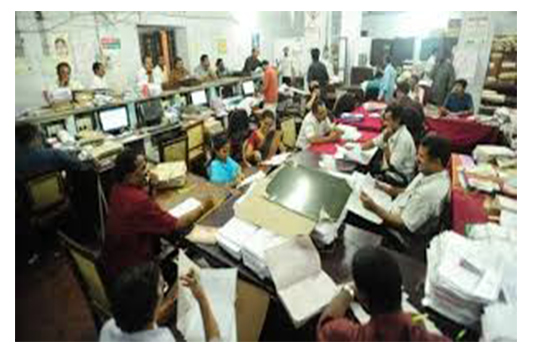 As per para 18 (ii) of MHA guidelines dated 15th April 2020, Offices of all Ministries/Departments under Government of India to function with effect from 20th April, 2020
F.No.C.50/30/2020.Ad.II
Government of India
Ministry of Finance
Department of Revenue
Central Board of Indirect Taxes & Customs
North Block, New Delhi
Dated 15th April, 2020
ORDER
Kind attention is invited to the Order No. 40-3/2020-DM-I (A) dated 15th April, 2020 whereby the Ministry of Home Affairs have issued consolidated revised guidelines [ Read This MHA Guidelines Dated 15th April 2020] on the measures to be taken by the Ministries /Departments of Government of India, State/UT Governments and State/UT Authorities for containment of COVID-19 in the country.
Vide para 3 read of the said order, the Ministry of Home Affairs have, inter-alia, allowed select additional permitted activities as enumerated in para 5 to 20 of the said order. As per para 18 (ii), all Ministries/Departments under Government of India to function with effect from 20th April, 2020. The para 18 is reproduced below —
Offices of the Government of India, its Autonomous/ Subordinate offices will remain open, as mentioned below:
(i) Defence, Central Armed Police Forces, Health and Family Welfare, Disaster management and Early Warning Agencies (IMD, INCOIS, SASE and National Centre of Seismology, CWC), National Infomatics Centre (NIC), Food Corporation of India (FCI), NCC, Nehru Yuva Kendras (NYKs) and Customs to function without any restriction.
(ii) Other Ministries and Departments, and offices under their control, are to function with 100% attendance of Deputy Secretary and levels above that. Remaining officers and staff to attend upto 33% as per requirement.
The undersigned has been directed to convey that the above guidelines of the Ministry of Home Affairs, Government of India be scrupulously followed.
(S.K.Sinha)
Commissioner (Coord.)