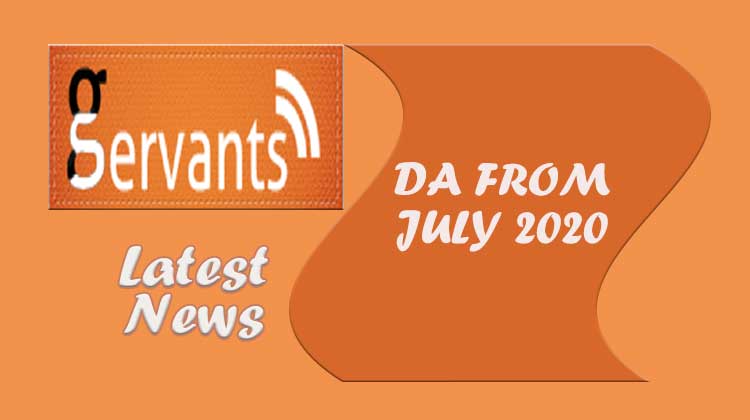 DA from July 2020 Latest News-Calculator confirms 3 percent DA
The decrease in AICPIN may have adverse impact on Calculation of DA from July 2020. But the latest news is that the calculator confirms DA from July 2020 will not go below 3% increase regardless of volatility in consumer price Index.
After Central Govt decided to freeze the DA at current rate level, almost all the central govt employees disheartened on hearing this news [ Calculate the DA Loss ]. Later the much anticipated calculation over DA from July 2020 also lost its attraction
The latest news on DA from July 2020 and AICPIN for remaining Months is most wanted information till such time the announcement made on DA Freeze.
That too, the decision came when Cg Staffs were waiting for the order for releasing of additional instalment of DA due from 1.1.2020. Already Union cabinet approved for the proposal to increase the DA by 4% from 1st January 2020. But amidst coronavirus crisis the shocking news was announced by central Government.
However the assurance made in the announcement that all the DA hike will be resorted w.e.f 1..7.2021 is a big relief for Central Government Employees. Hence their interest on DA from July 2020 latest news is getting its importance again.
Now the Expected DA calculator confirms 3% DA increase from July 2020