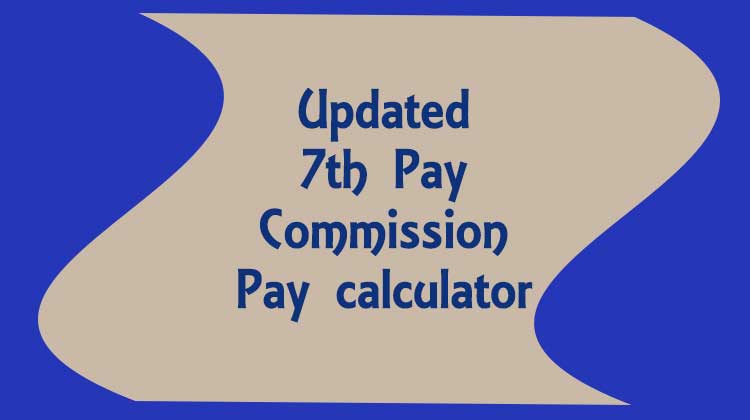 Updated 7th Pay Commission Pay calculator based on the Recommendation
Amidst high expectation from central Government employees , the 7th Pay Commission submitted its report to Finance Minister Shri.Arun Jaitly on 19th November 2015. Everybody was sure about that the commission may drop Grade Pay and Pay Band system. But no one has expected that the 7th Pay Commission would evolve a New Pay Matrix for Central government servants.
Keeping in mind of every aspects of New Pay Matrix, we have prepared a Pay calculator based on 7th cpc recommendation to provide here for our readers to know their Pay and Allowances of Revised Pay scale .
This calculator designed so as to let you know the Position of your basic pay in the New Pay Matrix by indicating Level and Index numbers. So that you can able to know the cell assigned for your Grade Pay in New Pay Matrix. And more to that the Calculator calculate your pay and allowances as on 1.1.2016. write us your feedback about this 7th CPC Pay calculator
pS11
[Note : Calculator modified and updated on 23-11-2015 after resolving issues raised by Readers ]