Maintain 3% Increment at all stages
In Para 5.1.21, the Commission has stated that it has constructed the Pay Matrix, which has two dimensions i.e. horizontal and vertical ranges. The vertical range is supposed to denote the pay progression with the level. The steps are to reflect the annual forward progression of three per cent in each level. More specifically under the Caption "Annual increment" in Para 5.1.38, the Commission has emphatically stated that the annual increment is being retained at 3 percent.
In the forward to the report, the Chairman Justice Shri AK Mathur (Para 1.19) writes "the prevailing rate of increment is considered quite satisfactory and has been retained". This apart in para 4.1.17, the Commission states that the various stages within a level moves upward @ 3% p.a.
Having stated categorically that a Govt servant must get his annual increment @3% of his pay, the recommendation that one's pay on award of annual increment must move to the next cell in the matrix would become tenable only if the differenc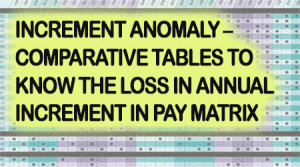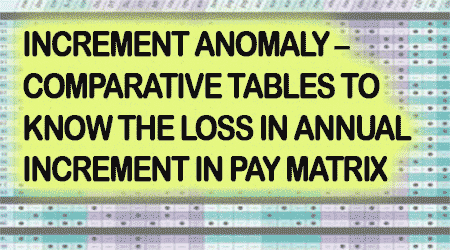 e between the two cells is more than 3% of the Pay of the Govt servant.
From the chart annexed it could be seen that it si not so at many stages warranting a revision of the Pay Matrix at those level, where the employee gets less than 3% as has annual increment when he moves on to the next higher stage in the matrix.
ILLUSTRATION –I – LOSS IN INCREMENT