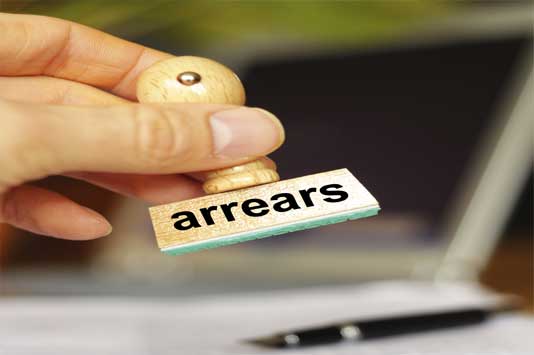 Ministry of Finance has frozen the DA at current rate level for the period from 1.1.2020 to 1.7.2021. Due to this How much money Serving Employees and Pensioners have to lose ? This DA and DR Arrears Loss calculator will calculate for you
Department of Expenditure has issued an Order dated 23.4.2020 to freeze the Dearness Allowance to central Government Employees and dearness Relief to Central Government pensioners at current rate level till 1st July 2021 and said no DA arrears will be paid for the period from 1st January 2020 to 1st July 2021.
Already the Union cabinet has approved the proposal to enhance the Dearness Allowance by 4% from 1st January 2020. As per this DA announcement made by Central government , total DA at the rate of 21% has to be paid from 1st January 2020. But so far Order is not issued.
Expected DA calculation Sheet July 2020
As per the All India Consumer Price Index Numbers for Industrial Workers released so far, it is expected that the DA increase may go up to 4% hike. So total DA at the rate of 25% has to be paid from 1st July 2020. Check the DA calculator sheet for Expected DA from July 2020 [ Read this Report]
Accordingly, the DA from 1st January 2021 also has the possibility to increase 3% . With this a 28% DA has to be paid from 1.1.2021 upto 30.6.2021
DA increase Stopped from 1st January 2020 to 1st July 2021
But Now the Finance Ministry has issued order to stop increasing DA from 1st January to 1st July 2021 [ Read this Order ]. So Central Government employees will have to lose 3 instalments of DA hike due cumulatively for 18 months.
The Finance Ministry said that these three instalments of additional DA will be restored prospectively and will be subsumed in the cumulative revised rate effective from 1st July 2021. No arrears for the period from 1st January 2020 till 30th June 2021 shall be paid
This is huge amount as for as central govt employees and pensioners are concerned that they are forced to give up.
DA Arrears Loss Calculator for 18 Months
Central Government Employees have to lose DA arrears for 18 Months from January 2020 to June 2021 as the Government frozen the DA at existing rate.
The existing rate is 17%. It should have been increased to 21% from 1st January 2020. But as per the Order issued by Department of Expenditure, there will be no any kike in dearness allowance up to 30th June 2021.
So three additional DA instalments will be not paid to central Government employees. Because of that there will be a considerable financial loss to serving employees as well as pensioners.
This DA arrears Loss Calculator calculates how much money every one is losing due to this freezing of Dearness Allowance
Here is the DA arrears Loss Calculator
[php snippet=275]
Dearness Relief (DR) Arrears Loss calculator
Like the DA, the Dearness Relief (DR ) also has been frozen for 18 months from January 2020 to 60 lakhs Pensioners.
They are also dejected by this decision and they will be losing out the money which is expected to play a vital role in their day to day expenses.
This DR Arrears loss calculator will calculate the money the Pensioners will be losing due to freezing the DA at 17% level for 18 Months from 1st January 2020 to 30th July 2021
Here is the DR Arrears calculator for you
[php snippet=276]
Expected DA Calculator for July 2020 – Calculate Here