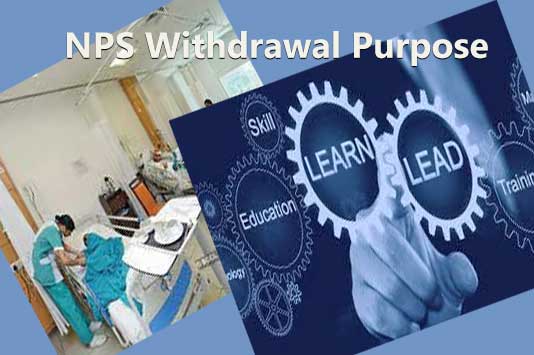 PFRDA issued procedural guidelines for Partial Withdrawals from NPS for different purpose like treatment for COVID 19 illness and Skill Development and Start ups
GOVERNMENT OF INDIA (BHARAT SARKAR)
MINISTRY OF RAILWAYS (RAIL MANTRALAY)
(RAILWAY BOARD)
No.2016/F(E)III/1(1)/3
New Delhi, Dated: 24.04.2020.
The GMs/Principal Financial Advisers,
All Zonal Railways/Production Units etc.,
(As per mailing list)
Subject: Partial Withdrawals from NPS for different purpose and procedural guidelines.
A copy each of the Pension Fund Regulatory and Development Authority (PFRDA)'s
Circular No.PFRDA/2020/7/REG-EXIT/1 dated 09.04.2020 (Permission for Partial Withdrawal for COVID 19 Treatment ) and
Circular No PFRDA/2018/47/Reg-Exit/4 dated 24.05.2018 (Permission for Partial withdrawal for Skill Development and Self Development start ups)
on partial withdrawals under National Pension System for different purposes, and No.PFRDA/2018/ 40/Exit. dated 10.01.2018 and No PFRDA/2016/7/Exit/2 dated 21.03.2016 providing procedural guidelines for partial withdrawals, are enclosed for information and compliance. The instructions contained in these circulars shall apply mutatis mutandis on Railways also.
The instructions on Pension Fund Regulatory and Development Authority (Exits and withdrawals under the National Pension System) Regulations, 2015 and amendments thereto mentioned in the above circulars have been adopted on Railways vide letter of even number dated 27 05.2016 & 23.04.2020
(G. Priya Sudarsani)
Director, Finance (Estt.)
Railway Board