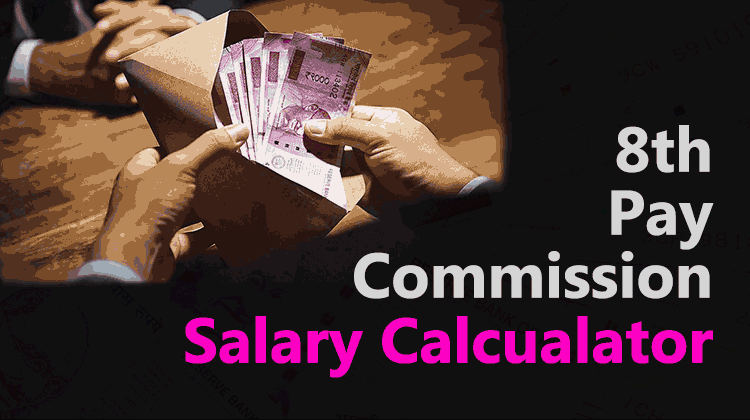 8th Pay Commission Salary Calculator I 8th Pay Commission Projected Pay Calculator I Expected Pay in 8th Pay Commission
When will 8th pay commission implemented ? – 8th pay commission date
Projected and Actual 8th Pay Commission Salary Calculator
If we see the records of previous pay commissions , it is noticed that Pay Commission is being constituted at 10 Years interval.
Hence the 8th pay Commission likely to be constituted in the year 2023 and will be implemented with effect from 1.1.2026
We have posted Pay Commission calculators for sixth Pay Commission and seventh pay commission in various format.
Projected Pay Commission calculators and Actual Calculators were posted in this site as and when orders are issued.
Now there are queries are being raised about 8th Pay Commission Salary Calculator. We are in the process of developing a perfect calculator to calculate the expected Pay in 8th Pay Commission as pr the expected 8th pay commission salary structure
Both Projected and Actual 8th Pay Commission calculator will be posted here after the process is completed.
8th pay commission date I 8th Pay Commission pay matrix I 8th Pay Commission expected salary
Calculator will be uploaded soon !