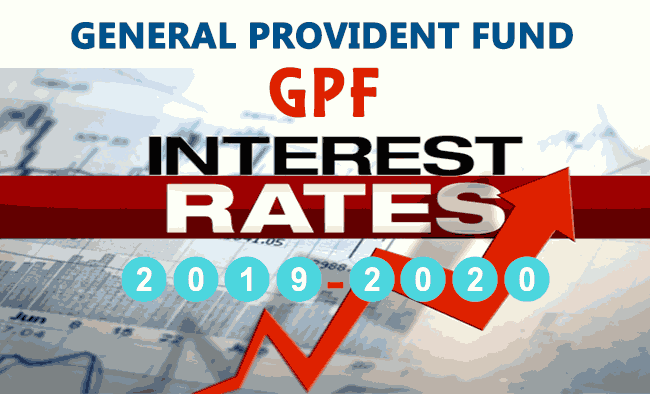 Finance Ministry has declared the Interest Rate of General Provident Fund with effect from January 2020.[ See the Resolution ]
It is announced that the GPF and similar funds shall carry Interest at the rate of 7.9 percent for the period from 1st January 2020 to 31st March 2020
The rate of Interest for GPF announced by Finance Ministry for the last quarter of this financial year will be in force w.e.f 1st January 2020
GPF Interest Rate for 1st Quarter from 1st April 2019
The Interest rate for GPF and Similar Funds for the 1st quarter in the financial year 2019-2020 i.e from 1st April 2019 to 30th June 2019 was 8%. After the 1st Quarter , it reduced to 7.9% from 8% for the remaining three quarters upto March 2020.
General Provident Fund Rate of Interest for Second Quarter in 2019-20
[the_ad id="24335″]
During the year 2019-2020, Rate of Interest to the General Provident Fund and other similar funds was 7.9% (Seven point nine percent) w.e.f. 1st July, 2019 to 30th September,2019
GPF Interest rate for 3rd Quarter
GPF Interest rate for the 3rd quarter of Financial year 2019-2020 was also 7.9% for the period from 1st October 2019 to 31st December 2019
Interest for GPF for 4th Quarter From 1st January 2020
On 15th January 2020, a Resolution was issued by department of Economic Affair on the matter of Interest Rate for GPF and similar Funds. According to this resolution , the GPF and similar Funds shall carry interest at the rate of 7.9 percent for the 4th Quarter with effect from 1st January 2020.
Click to View GPF Interest Rate from 1.1.2016